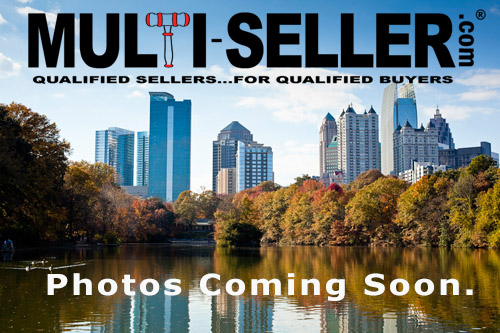 Multi-Seller Real Estate Auction
Tuesday, October 25, 2:00 P.M.

Auction Information
Coming Soon

John Dixon & Associates is pleased to announce its Multi-Seller Real Estate Auction. Selling 29 properties as 27 offerings in Alabama, Georgia, North Carolina, South Carolina and Texas.
Commercial Land, Commercial Lots, Former Church, Industrial Acreage-Zoned A, Industrial Lot, Mini Storage, Mixed Use Lot, Raw Land, Residential Lots, Single Family Residence and Vacant Office Building.  More information coming soon.
Have property to sell in our next Multi-Seller auction?
Multi-Seller Real Estate Auction
Tuesday, October 25, 2:00 P.M.
27± Offerings
Sale Site: Home 2 Suites
(Off Delk Road)
2168 Kingston Court
Marietta, GA 30067
| | | | | | | | | |
| --- | --- | --- | --- | --- | --- | --- | --- | --- |
| Property Number | | Acres | Property Type | Address | City | County | State | Zip |
| 5101 | ABSOLUTE | 0.0376± | Mixed Use Lot | Cheshire Bridge Road NE | Atlanta | Fulton | GA | 30324 |
| 5102 | ABSOLUTE | 1.15±, 1.43± | 2 Residential Lots | Forest View Drive | Hiawassee | Towns | GA | 30546 |
| 5103 A | | 0.91± | Residential Lot | 226 Natchez Trace | Macon | Bibb | GA | 31216 |
| 5103 B | | 0.91± | Residential Lot | 228 Natchez Trace | Macon | Bibb | GA | 31216 |
| 5103 C | | 1.00± | Residential Lot | 230 Natchez Trace | Macon | Bibb | GA | 31216 |
| 5103 D | | 1.06± | Residential Lot | 312 Hawk Court | Macon | Bibb | GA | 31216 |
| 5103 E | | 1.05± | Residential Lot | 317 Hawk Court | Macon | Bibb | GA | 31216 |
| 5103F | | 1.13± | Residential Lot | 319 Hawk Court | Macon | Bibb | GA | 31216 |
| 5103 G | | 1.2± | Residential Lot | 409 Dakota Trail | Macon | Bibb | GA | 31216 |
| 5103 H | | 1.39± | Residential Lot | 410 Dakota Trail | Macon | Bibb | GA | 31216 |
| 5104 | ABSOLUTE | 0.04± | 2 Residential Lots | AB 552 T Meux Sur | Kemp | Kaufman | TX | 75143 |
| 5105 | | 0.214± | Single Familty Residence | 485 Pine Street | Winnsboro | Fairfield | SC | 29180 |
| 5106 | | 3.58± | Commercial Lot | Martin Luther King Jr. Avenue | Salisbury | Rowan | NC | 28144 |
| 5107 | | 3.99± | Industrial Lot | 5660 Morehead Road | Harrisburg | Cabarrus | NC | 28015 |
| 5108 | | 1± | Mini Storage | 280 Independence Street | Tignall | Wilkes | GA | 30668 |
| 5109 | ABSOLUTE | 8.23± | Residential Lot | Ridgeside Court | Jasper | Pickens | GA | 30143 |
| 5110 | | 0.23± | Residential Lot | 5 Divot Landing | Salem | Oconee | SC | 29676 |
| 5111 | | 0.32± | Residential Lot | 317 N. Hogan Drive | Westminster | Oconee | SC | 29693 |
| 5112 | | 2.3± | Residential Lot | 4239 Giverney Blvd | Fairburn | Fulton | GA | 30213 |
| 5113 | | 1.14± | Residential Lot | Chimney Rock Dr | Alberta | Wilcox | AL | 36720 |
| 5114 | | 1.7± | Vacant Office Building | 4898 S Old Peachtree | Norcross | Gwinnett | GA | 30071 |
| 5115 | | 1.2± | Commercial Land | NC Highway 18/268 (2nd Street) | North Wilkesboro | Wilkes | NC | 28659 |
| 5116 | | 1.04± | Former Church | 2580 Hill City Road | Jasper | Pickens | GA | 30143 |
| 5117 | | 45.73± | Raw Land | Parcel B & C - Old Jefferson Road | St. Mary's | Camden | GA | 31558 |
| 5118 | | 46.44± | Industrial Acreage - Zoned A | 435 Upper Salem Church Road | Jasper | Pickens | GA | 30143 |
| 5119 | | 0.56± | Office Building | 700 N Main Street | Jasper | Pickens | GA | 30143 |
| 5120 | | 1.859± | Commercial Lot | 2005 Old 41 Hwy | Kennesaw | Cobb | GA | 30152 |
| | | | | | | | | |