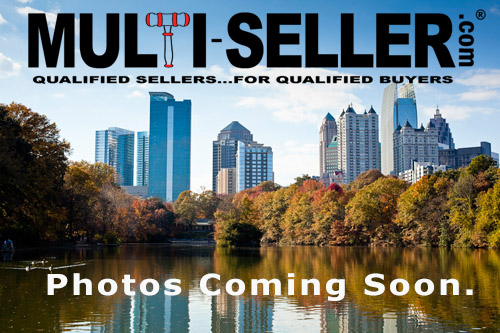 Multi-Seller Real Estate Auction
Wednesday, February 9, 2:00 P.M.

John Dixon & Associates is pleased to announce its Multi-Seller Real Estate Auction. Selling 13± properties in Georgia, Mississippi and South Carolina.
Commercial Lots, Raw Land, Residential Lots and Single Tenant Office Building. More information coming soon.
Have property to sell in our next Multi-Seller auction?
Multi-Seller Real Estate Auction
Wednesday, February 9, 2:00 P.M.
13± Offerings
Sale Site: Home 2 Suites
(Off Delk Road)
2168 Kingston Court
Marietta, GA 30067
"You are buying all of these properties "As Is – Where Is" with all faults. You must do your Due Diligence before the auction, not after the sale.
If you buy something at this auction, you will be signing a Non-Contingent contract. It is not contingent on you obtaining financing or inspection of the property after the Auction; the only contingency is that the seller has to give you good, marketable and insurable title.
As always, do not bid on a property if you have not seen it. When you sign the Purchase Contract, you will acknowledge that you or your representative have personally inspected the property prior to the Auction."
High Bidders Choice – we will open the bidding on that offering. If you are the high bidder, then you have the choice of which lots you will take. (i.e. one, two or all of them.) After the high bidder chooses – then we open the bidding up for the remaining lots, and so on – until they are all sold.
| | | | | | | | | |
| --- | --- | --- | --- | --- | --- | --- | --- | --- |
| Property Number | | Acres | Property Type | Address | City | County | State | Zip |
| 8101 | ABSOLUTE | 3.71± | Residential Lot | Grandview Lane | Ellijay | Gilmer | GA | 30356 |
| 8102 | ABSOLUTE | 0.52± | Residential Lot | Walnut Ridge | Ellijay | Gilmer | GA | 30536 |
| 8103 | | 9.6± | 45,000 sq. ft. Factory/Warehouse on 9.6 acre lot | 1299 Haigler Street Ext | Abbeville | Abbeville | SC | 29620 |
| 8104 | ABSOLUTE | 0.16± | Residential Lot | Oxford Court | Jonesboro | Clayton | GA | 30238 |
| 8105 | ABSOLUTE | 0.84± | Raw Land | Lindsey Road | Culloden | Crawford | GA | 31016 |
| 8106 | ABSOLUTE | 2.33± | Residential Lot | Off Shake Hollow Road | Rabun Gap | Rabun | GA | 30568 |
| 8107 | ABSOLUTE | 0.46± | Single Tenant Office Building | 403 Summit Street | Winona | Montgomery | MS | 38967 |
| 8108A | | 0.24± | Residential Lot | 129 Carlton Court | Acworth | Paulding | GA | 30101 |
| 8108B | | 0.56± | Residential Lot | 52 Turtle Rock Place | Acworth | Paulding | GA | 30101 |
| 8109A | | 0.3± | Residential Lot | 6365 Phillips Creek Drive | Lithonia | Dekalb | GA | 30058 |
| 8109B | | 0.4± | Residential Lot | 6366 Phillips Creek Drive | Lithonia | Dekalb | GA | 30058 |
| 8110 | | 14.2± | Residential Land | Jonesboro Road | Fairburn | Fulton | GA | 30213 |
| 8111 | | 3.81± | Commercial Lot | Lot 12 Bailey Station | Sharpsburg | Coweta | GA | 30277 |
| | | | | | | | | |
| | |
| --- | --- |
| County: | Gilmer |
| Property Type: | Residential Lot |
| Acreage: | 3.71± |
| Lot Numbers(s): | Phase 1, Lot 46 |
| Bedrooms/Bath: | n/a |
| Square Feet: | n/a |
| Year Built: | n/a |
| Tax ID: | 3126B 046 |
| Open House / Inspection Date: | For all properties, please contact the listing agent to set up an appointment for inspection or where no agent is listed contact auctioneer. |
| Listing Agent: | n/a |
| Listing Agent Company: | n/a |
| Listing Agent Number: | n/a |
| Listing Agent Email: | n/a |
| | |
| --- | --- |
| County: | Gilmer |
| Property Type: | Residential Lot |
| Acreage: | 0.52± |
| Lot Numbers(s): | M201 |
| Bedrooms/Bath: | n/a |
| Square Feet: | n/a |
| Year Built: | n/a |
| Tax ID: | 3109G 205 |
| Open House / Inspection Date: | For all properties, please contact the listing agent to set up an appointment for inspection or where no agent is listed contact auctioneer. |
| Listing Agent: | n/a |
| Listing Agent Company: | n/a |
| Listing Agent Number: | n/a |
| Listing Agent Email: | n/a |
| | |
| --- | --- |
| County: | Abbeville |
| Property Type: | Factory/Warehouse |
| Acreage: | 9.6± |
| Lot Numbers(s): | n/a |
| Bedrooms/Bath: | n/a |
| Square Feet: | 45,000 |
| Year Built: | n/a |
| Tax ID: | 121-00-00-112 |
| Open House / Inspection Date: | For all properties, please contact the listing agent to set up an appointment for inspection or where no agent is listed contact auctioneer. |
| Listing Agent: | n/a |
| Listing Agent Company: | n/a |
| Listing Agent Number: | n/a |
| Listing Agent Email: | n/a |
| | |
| --- | --- |
| County: | Clayton |
| Property Type: | Residential Lot |
| Acreage: | 0.16± |
| Lot Numbers(s): | n/a |
| Bedrooms/Bath: | n/a |
| Square Feet: | n/a |
| Year Built: | n/a |
| Tax ID: | 13238A A021 |
| Open House / Inspection Date: | For all properties, please contact the listing agent to set up an appointment for inspection or where no agent is listed contact auctioneer. |
| Listing Agent: | n/a |
| Listing Agent Company: | n/a |
| Listing Agent Number: | n/a |
| Listing Agent Email: | n/a |
| | |
| --- | --- |
| County: | Crawford |
| Property Type: | Raw Land |
| Acreage: | 0.84± |
| Lot Numbers(s): | n/a |
| Bedrooms/Bath: | n/a |
| Square Feet: | n/a |
| Year Built: | n/a |
| Tax ID: | C049 012 |
| Open House / Inspection Date: | For all properties, please contact the listing agent to set up an appointment for inspection or where no agent is listed contact auctioneer. |
| Listing Agent: | n/a |
| Listing Agent Company: | n/a |
| Listing Agent Number: | n/a |
| Listing Agent Email: | n/a |
| | |
| --- | --- |
| County: | Rabun |
| Property Type: | Residential Lot |
| Acreage: | 2.33± |
| Lot Numbers(s): | n/a |
| Bedrooms/Bath: | n/a |
| Square Feet: | n/a |
| Year Built: | n/a |
| Tax ID: | 048 229 |
| Open House / Inspection Date: | For all properties, please contact the listing agent to set up an appointment for inspection or where no agent is listed contact auctioneer. |
| Listing Agent: | n/a |
| Listing Agent Company: | n/a |
| Listing Agent Number: | n/a |
| Listing Agent Email: | n/a |
| | |
| --- | --- |
| County: | Montgomery |
| Property Type: | Single Tenant Office Building (Former Pharmacy) |
| Acreage: | 0.46± |
| Lot Numbers(s): | n/a |
| Bedrooms/Bath: | n/a |
| Square Feet: | 5,109± |
| Year Built: | 1970 |
| Tax ID: | 322-251200-0000015501 |
| Open House / Inspection Date: | For all properties, please contact the listing agent to set up an appointment for inspection or where no agent is listed contact auctioneer. |
| Listing Agent: | Kyle Cravens |
| Listing Agent Company: | Cravens Properties, LLC |
| Listing Agent Number: | 662.809.9315 |
| Listing Agent Email: | kylecravens@hotmail.com |
| | |
| --- | --- |
| County: | Paulding |
| Property Type: | Residential Lot |
| Acreage: | 0.24± |
| Lot Numbers(s): | n/a |
| Bedrooms/Bath: | n/a |
| Square Feet: | n/a |
| Year Built: | n/a |
| Tax ID: | 035.2.2.093.0000 |
| Open House / Inspection Date: | For all properties, please contact the listing agent to set up an appointment for inspection or where no agent is listed contact auctioneer. |
| Listing Agent: | n/a |
| Listing Agent Company: | n/a |
| Listing Agent Number: | n/a |
| Listing Agent Email: | n/a |
| | |
| --- | --- |
| County: | Paulding |
| Property Type: | Residential Lot |
| Acreage: | 0.56± |
| Lot Numbers(s): | n/a |
| Bedrooms/Bath: | n/a |
| Square Feet: | n/a |
| Year Built: | n/a |
| Tax ID: | 030.3.3.073.0000 |
| Open House / Inspection Date: | For all properties, please contact the listing agent to set up an appointment for inspection or where no agent is listed contact auctioneer. |
| Listing Agent: | n/a |
| Listing Agent Company: | n/a |
| Listing Agent Number: | n/a |
| Listing Agent Email: | n/a |
| | |
| --- | --- |
| County: | Dekalb |
| Property Type: | Residential Lot |
| Acreage: | 0.3± |
| Lot Numbers(s): | n/a |
| Bedrooms/Bath: | n/a |
| Square Feet: | n/a |
| Year Built: | n/a |
| Tax ID: | 16 102 02 087 |
| Open House / Inspection Date: | For all properties, please contact the listing agent to set up an appointment for inspection or where no agent is listed contact auctioneer. |
| Listing Agent: | n/a |
| Listing Agent Company: | n/a |
| Listing Agent Number: | n/a |
| Listing Agent Email: | n/a |
| | |
| --- | --- |
| County: | Dekalb |
| Property Type: | Residential Lot |
| Acreage: | 0.4± |
| Lot Numbers(s): | n/a |
| Bedrooms/Bath: | n/a |
| Square Feet: | n/a |
| Year Built: | n/a |
| Tax ID: | 16 102 04 015 |
| Open House / Inspection Date: | For all properties, please contact the listing agent to set up an appointment for inspection or where no agent is listed contact auctioneer. |
| Listing Agent: | n/a |
| Listing Agent Company: | n/a |
| Listing Agent Number: | n/a |
| Listing Agent Email: | n/a |
| | |
| --- | --- |
| County: | Fulton |
| Property Type: | Residential Land |
| Acreage: | 14.2± |
| Lot Numbers(s): | n/a |
| Bedrooms/Bath: | n/a |
| Square Feet: | n/a |
| Year Built: | n/a |
| Tax ID: | 13 0189 LL0577 |
| Open House / Inspection Date: | For all properties, please contact the listing agent to set up an appointment for inspection or where no agent is listed contact auctioneer. |
| Listing Agent: | n/a |
| Listing Agent Company: | n/a |
| Listing Agent Number: | n/a |
| Listing Agent Email: | n/a |
| | |
| --- | --- |
| County: | Coweta |
| Property Type: | Commercial Lot |
| Acreage: | 3.81± |
| Lot Numbers(s): | 12 |
| Bedrooms/Bath: | n/a |
| Square Feet: | n/a |
| Year Built: | n/a |
| Tax ID: | 121 6059 002B |
| Open House / Inspection Date: | For all properties, please contact the listing agent to set up an appointment for inspection or where no agent is listed contact auctioneer. |
| Listing Agent: | n/a |
| Listing Agent Company: | n/a |
| Listing Agent Number: | n/a |
| Listing Agent Email: | n/a |

GAL: 2034, John L. Dixon, Licensed Mississippi Real Estate Broker and Mississippi Auction License #1667, SC: 002815R